Sunday Worship Schedule:
Worship Services at 9:30am and 11am
Sunday School at 9:30
All God's children are welcome!  Holy Communion is shared at each Sunday Worship Service.  Refreshments are served between the worship services. Stop in for coffee or tea and get to know your friends.
Wednesday Bible Studies at 6pm
*Please check the LCOS Calendar for additional items to those above or any necessary changes to the worship and Sunday School schedules.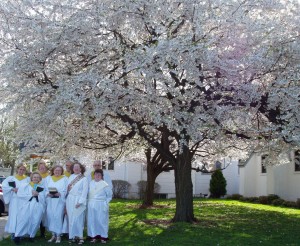 If you don't find the information you are looking for or you have additional questions please do not hesitate to contact us.