See our calendar for the most up to date information on scheduling.  Our Facebook Page also has helpful announcements and links to join us online or view recorded services.
Sunday Worship Schedule:
Worship with us and Pastor Elsa Marty
live via the internet on Zoom at 10am

[find the link on our calendar] OR [contact the office to reserve a seat].   We invite you all to join us for online worship on Sunday.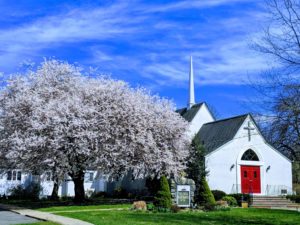 The building has been opened for small groups, and limited attendance worship where social distance can be maintained.  Many of our activities can be joined via Zoom. See [our calendar] for links to join us for worship, exciting Wednesday Bible Studies, morning devotions, Wednesday Vespers, and more.
Morning Devotions:
Let's strengthen our faithfulness together on weekdays at 9:30-10am on Zoom.
Food Pantry:
Open every Thursday 10-11am.
Online Mid-Week Bible Studies:
Explore and discuss His Word with us, Wednesdays at 7:15pm on Zoom.
Church Office:
Office hours are Mon-Fri 10am-2pm to receive calls and mail.
*Please check the LCOS Calendar for additional items to those above or any necessary changes to the worship and Sunday School schedules.
If you don't find the information you are looking for or you have additional questions please do not hesitate to contact us.