See our calendar for the most up to date information on scheduling. Our Facebook Page also has helpful announcements and links to join us online or view recorded services.
Sunday Worship Schedule:
We invite you all to worship with us this Sunday
live via the internet on Zoom at 10am

[find the link on our calendar] OR

join us in person

: Please note that

masks are encouraged and recommended when singing or if you are feeling sick

; we are fortunate to have designated singers leading us in song. The Church Calendar Link will give you access to the livestream Zoom and a copy of the Sunday Bulletin.

MEET OUR NEW PASTOR CLAIRE REPSHOLDT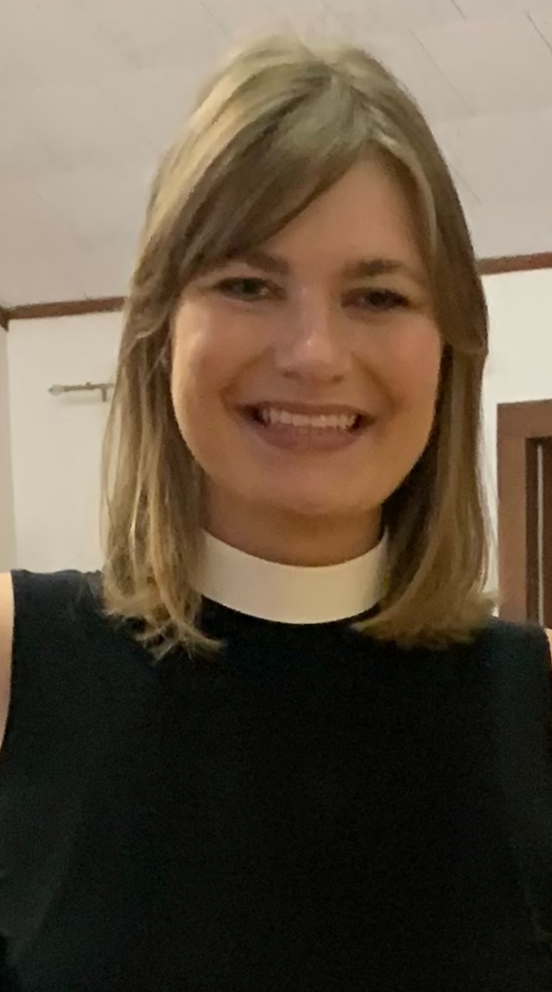 UPCOMING EVENTS
NOVEMBER EVENTS: Saturday, November 5th – CRAFT BUNCH CRAFT FAIR – 10:00am-3:00pm Come and shop at our annual craft fair. Chock full of handmade items including cute holiday items.
Sunday, November 6th – ALL SAINTS SUNDAY – 10:00am Worship
Sunday, November 13th – THANKOFFERING SUNDAY – 10:00am Worship Join the ladies of WELCA as they collect fresh produce for our food pantry families. Special offering envelopes will be available for this special thankoffering service. Your donations of fresh produce will be greatly appreciated.
Friday, November 18th – WELCA BOOK REVIEW – 7:00pm Join the ladies of WELCA for a this special book review. They will be reading "THE MAID" by Nita Prose. ALL ARE WELCOMED TO JOIN.
Sunday, November 20th -CHRIST THE KING SUNDAY AND YOUTH GROUP FRIENDSGIVING – 10:00am
Tuesday, November 22nd – INTERFAITH THANKSGIVING SERVICE – Join us here at LCOS for this Interfaith thanksgiving service.
Sunday, November 27th – STEWARDSHIP SUNDAY & FIRST SUNDAY IN ADVENT – 10:00am – Share gifts, time and talents.
Come Join Cub Scout Pack 47! Boys and Girls!
Are you interested in making friends, having adventures, and learning new skills?
For more information, contact Jeremy Terhune
Most of our activities can be joined via Zoom or In Person. Zoom only activities will be noted. See [our calendar] for links to join us for worship, exciting Wednesday Bible Studies, morning devotions, Wednesday Vespers, and more.
Know What's Happening with our Weekly Wednesday (The Net) Email Blast & Monthly (Sandpiper) Newsletter:
Every Wednesday look for our The Net email blast which will keep you informed of all that is happening that week and for upcoming events or important announcements. Our monthly Sandpiper newsletter is chock full of messages from our Pastor, Church Council, Members and Ministries. See details and photos of events that happened that month and notices for upcoming events. If you would like to receive both the Net and Sandpiper please send us an email to office@LCOSpatchogue.org so we can add you to our list.
Weekday Morning Devotions:
Let's strengthen our faithfulness together on weekdays at 9:30-10am on Zoom.
Drive Thru – Food Pantry:
Open every Thursday 10:00am-11:00am. Mobile food pantry bags are also available in the Narthex (church entrance) for pick up after worship to be distributed to the homeless. Pick up a bag and be part of our mission.
Online Mid-Week Bible Studies:
Explore and discuss His Word with us, Tuesdays at 7:30pm on Zoom.
Church Office:
Office hours are Mon-Fri 10am-2pm to receive calls and mail.
*Please check the LCOS Calendar for additional items to those above or any necessary changes to the worship and Sunday School schedules.
If you don't find the information you are looking for or you have additional questions please do not hesitate to contact us.