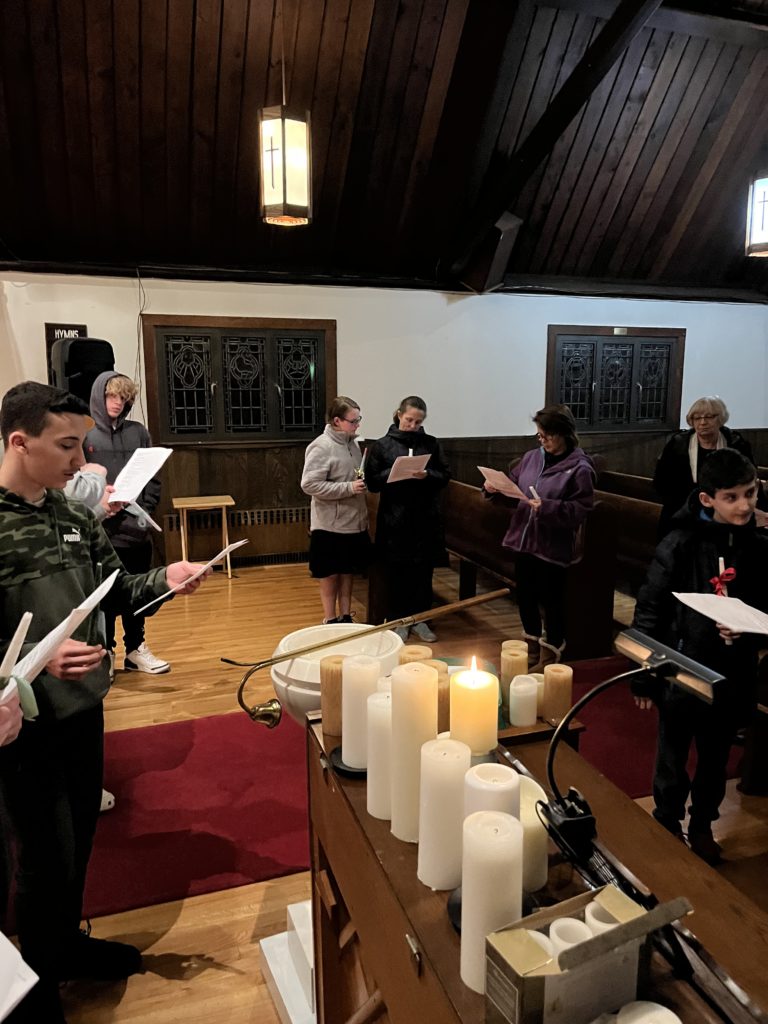 We welcome students who have completed sixth grade into our Confirmation program. Curriculum Classes are held on Wednesday evening at 7:00pm after Youth Group. Pastor Claire leads confirmation with the help of two experienced lay teachers. We are all excited to embark on the journey of confirmation together!
In the Lutheran Church, confirmation represents a chance for young adults who were baptized as young children to affirm their faith in God and commit to Christian life in a supportive community setting.
In the service of the Affirmation of Baptism that we will use on their confirmation day, they will have a chance to promise to uphold five gifts of discipleship that we honor in the Lutheran Church:
1) Live among God's faithful people

2) Hear the word of God and share in the Lord's Supper
3) Proclaim the good news of God in Christ through word and deed

4) Serve all people, following the example of Jesus
5) Strive for justice and peace in all the earth
For the first year of Confirmation, students will move through each of these gifts in 5 different sessions throughout the education year. Students will learn the basic theological questions associated with each gift, and they will practice directly applying them as much as possible in real life congregational contexts.
Every student who participates in confirmation will be accompanied by an adult member of the congregation who will be their "guardian angel." They will offer learning support and words of encouragement throughout the confirmation journey.
Students will not have standardized requirements for participation. Instead, students will be asked to create learning goals at the beginning of the year and then encouraged to sign up for participation in worship and service opportunities throughout the year that help them meet their learning goals.
All students will be required to complete two creative take home assignments throughout the year that allow them to express their journey of faith, one in the fall/winter and one in the winter/spring.
By the end of the year, students should have a working knowledge of key bible stories, answers to essential theological questions, and a good understanding of how the church functions as a liturgical and logistic foundation of this community.
Students who complete this first year of learning will be prepared for a second year of confirmation where they can dive into meatier texts of scripture and select ongoing leadership opportunities in the church that they wish to test out. During that year, they will complete one major creative theological project that will be revealed to the congregation on Confirmation Sunday.
Please check out our Church Calendar to keep up to date with the Confirmation calendar.